A hybrid of ancient and modern design, this free-standing basin is crafted from Carrara marble and sustainable Australian plantation pine. It is domino jointed with Carrara marble domino inlays.
The timber is sculpted with fire in the traditional, and ancient, Japanese technique called 'Shou Sugi Ban 焼杉板' (or Yakisugi), which preserves the wood by charring it. The process involves charring the wood with flame, cooling it with water, brushing it with horse hair and finishing it with three coats of water-based clear coat. The result is a jet-black, matt finish, that accentuates the natural grain. Depending on the angle of the light, the charred wood can take on a silver to purple facade.
The hardware is all matt black and matches the Shou Sugi Ban timber posts, with artistic brilliance.
The feet are heavy duty, Stainless Steel Ball Joint Feet with non-slip rubber. They are individually adjustable in height for perfect installation on an uneven floor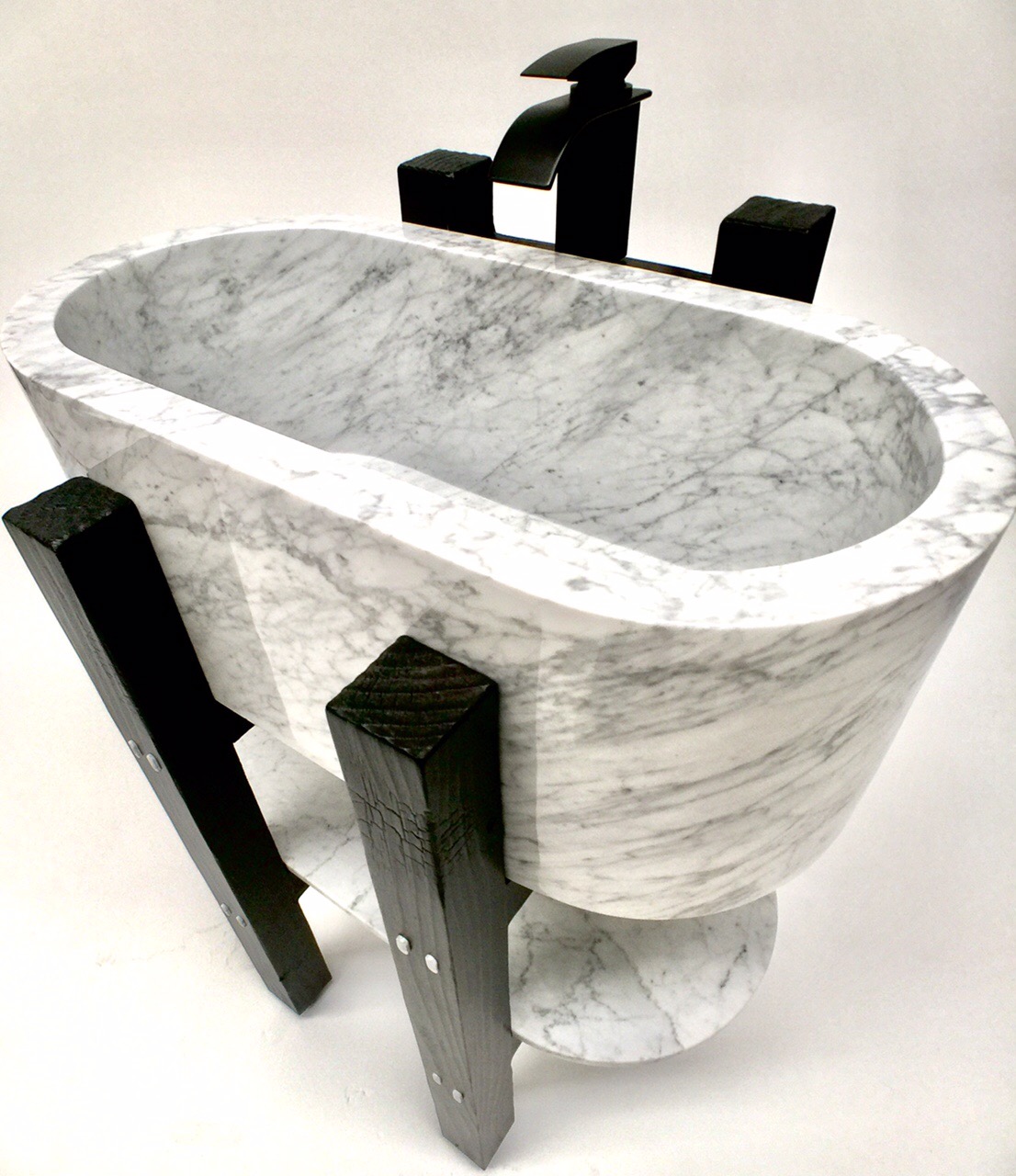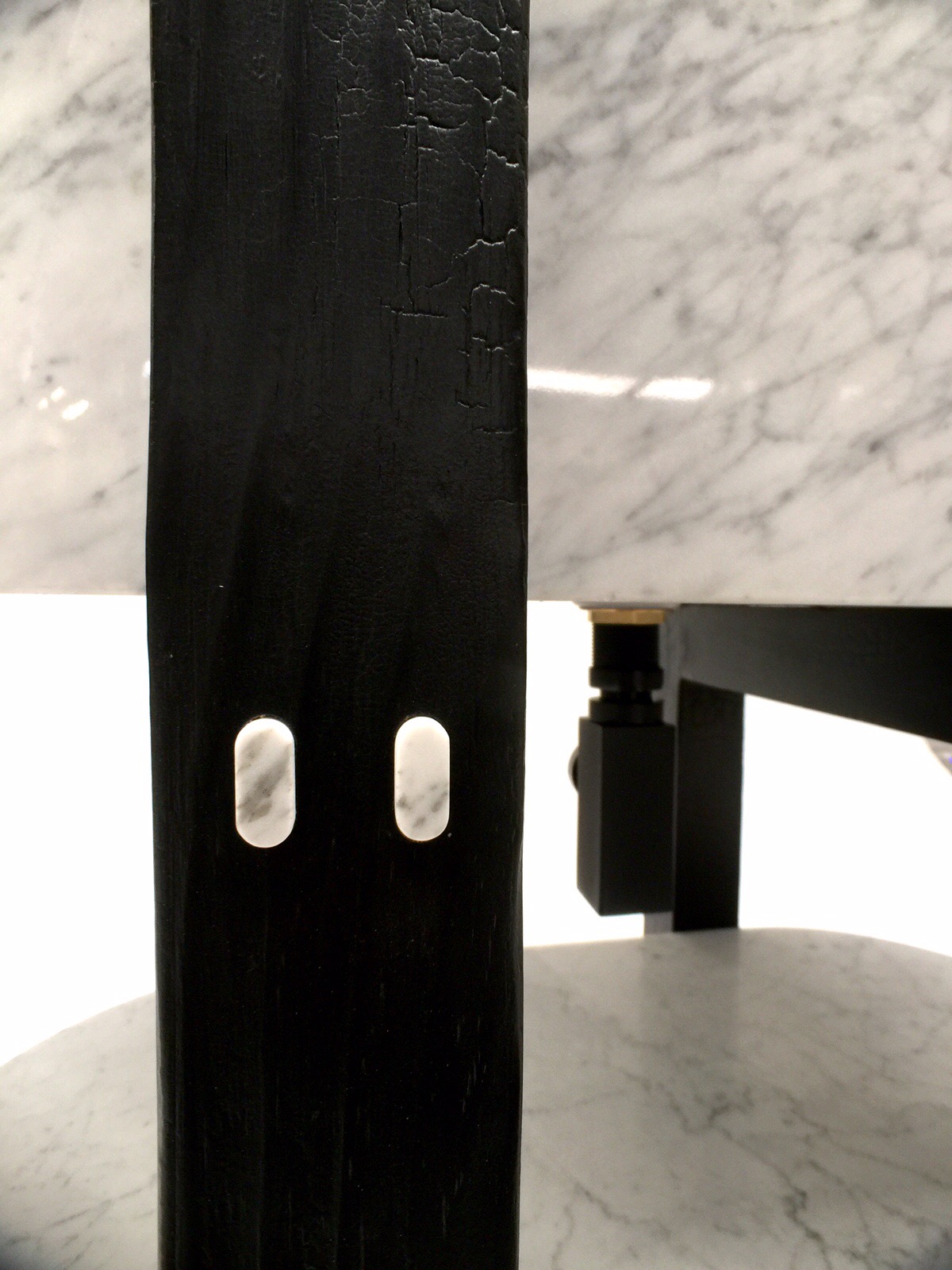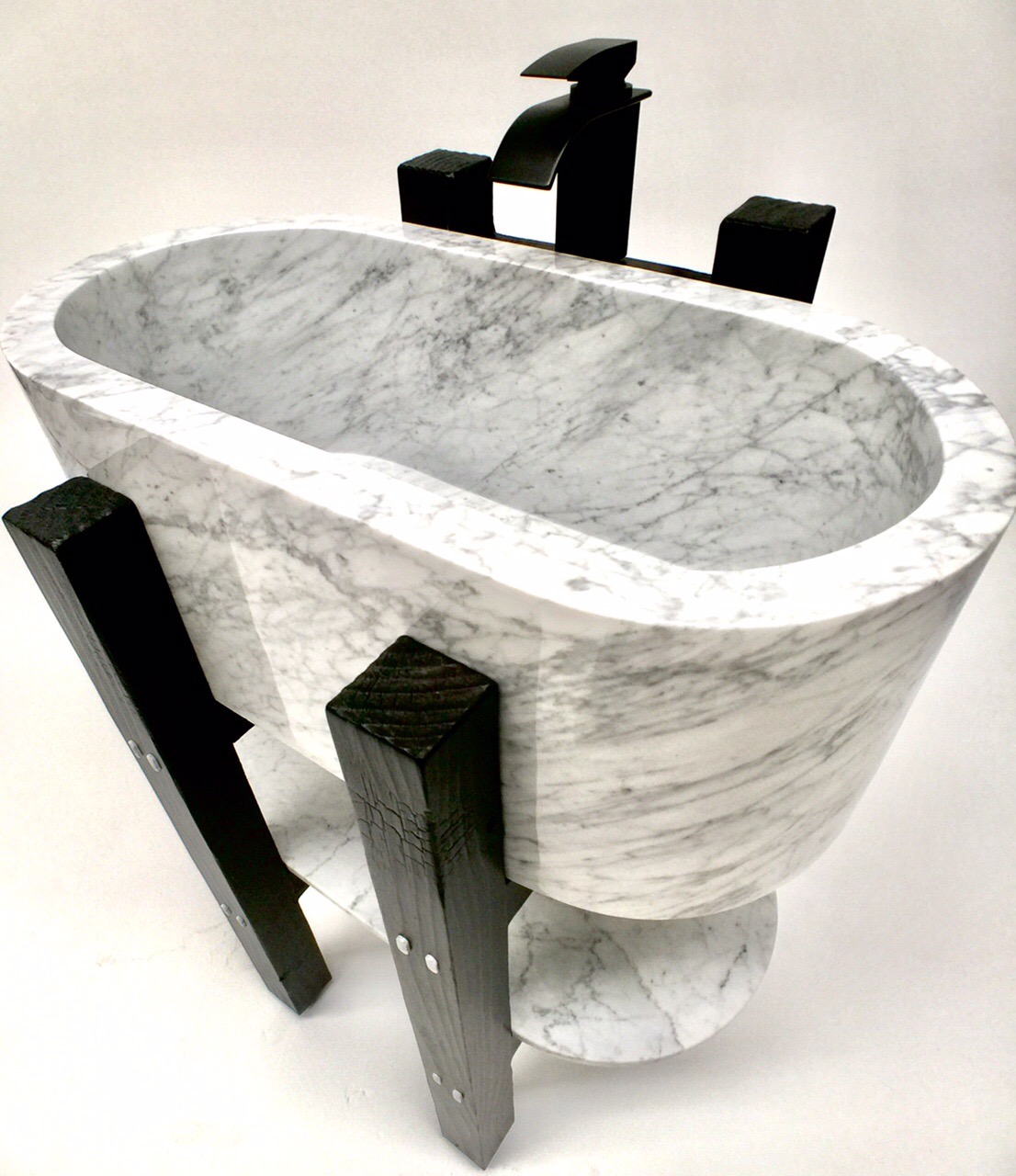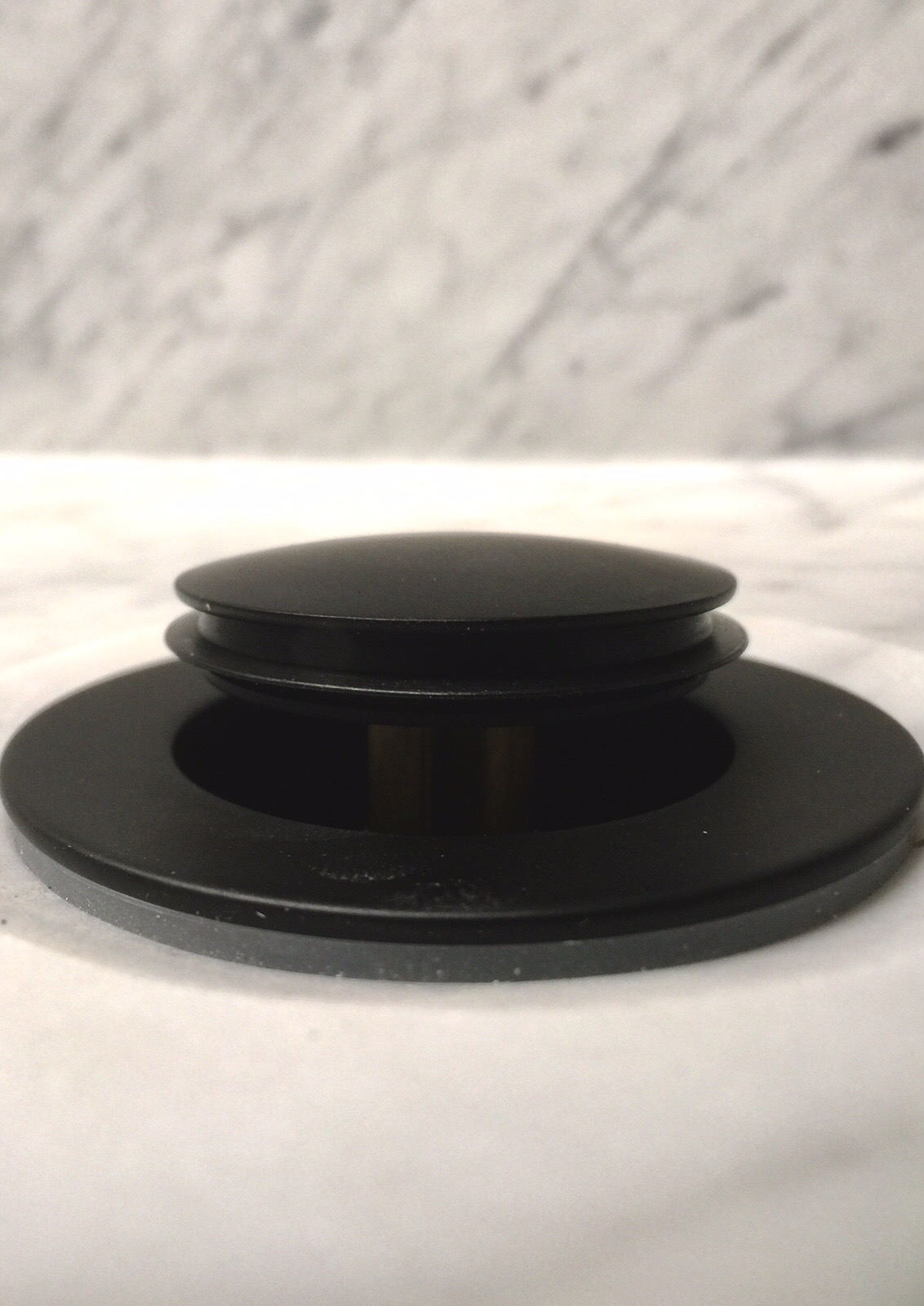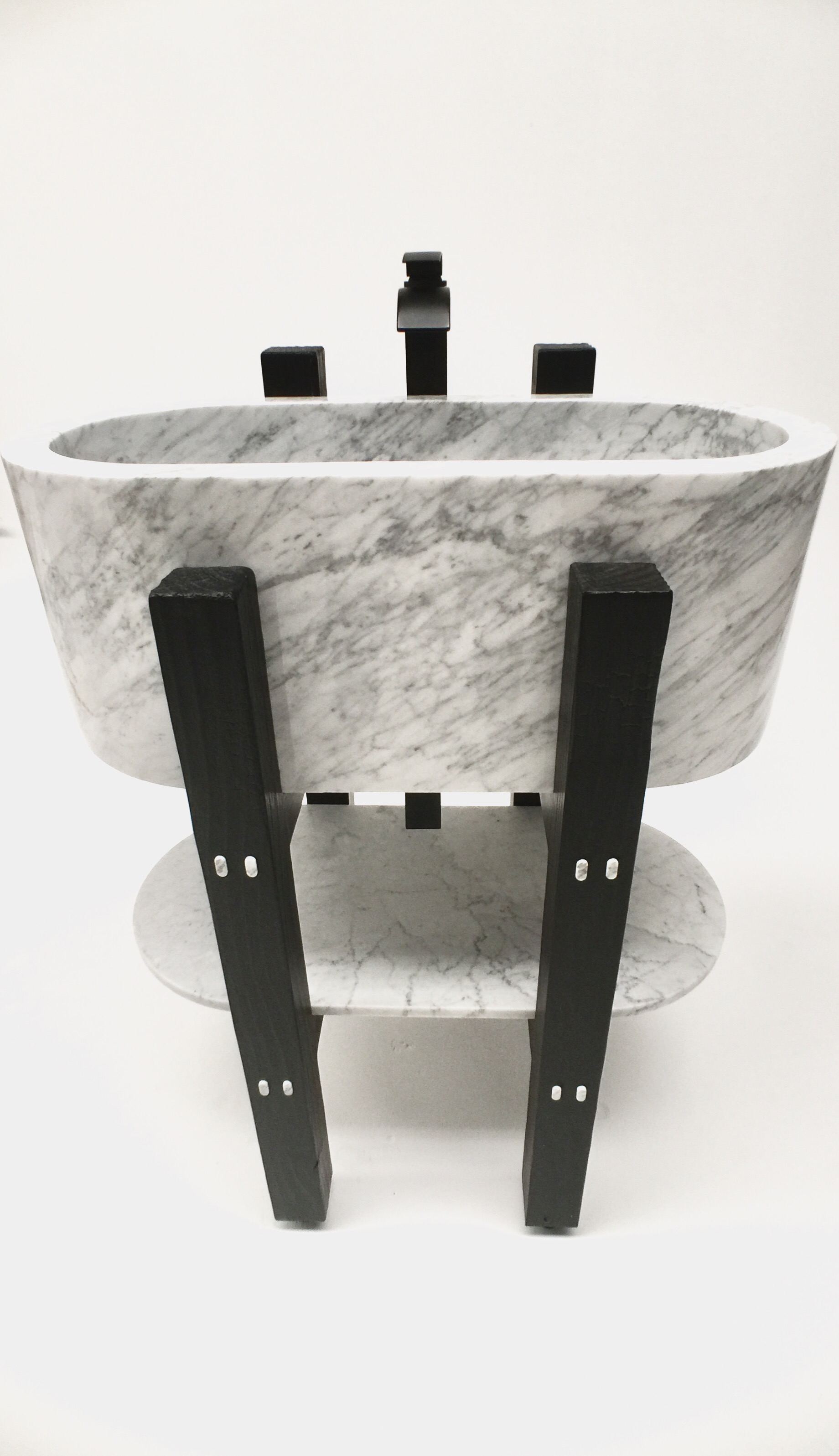 $8,500