This farmhouse kitchen table is made from reclaimed Oregon timber, that was imported from Canada over one hundred years ago and has served as the foundation of a home in Sydney for the last ninety years.
The original burn marks, remnants of the probable demise of the house it once held up, have been kept and restored by using flame sculpting as a feature. The beautiful saw marks throughout this elegant and robust piece are from the mill they were born in.
Dion has also used the mortise and tenon joins, common for early 1900's, along with more modern techniques for strength and durability. It is three metres long, 900mm high and 1100mm wide, and it stands on heavy duty, cast metal wheels.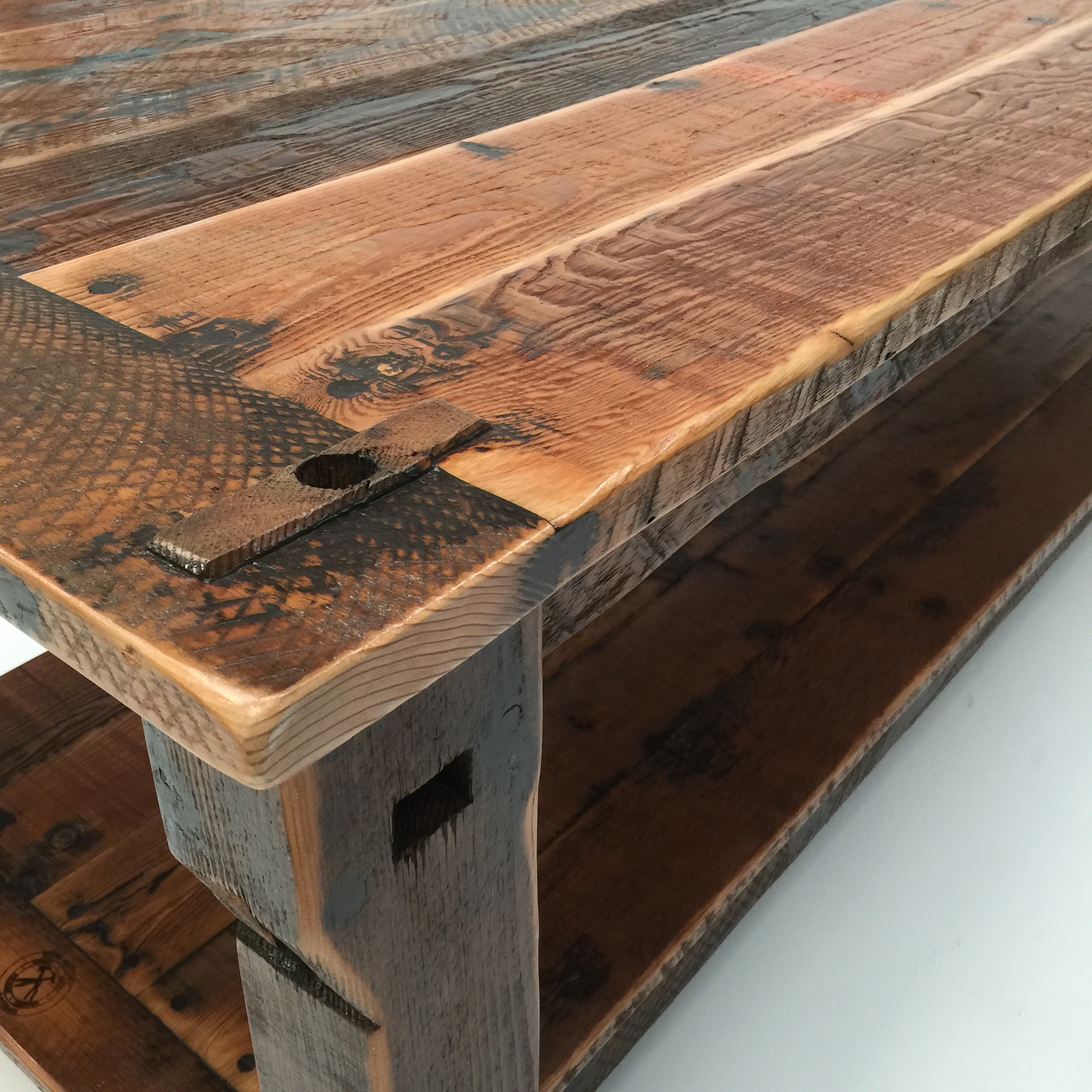 $9,000