These beautiful double wrap wristbands are crafted from the high-quality Hornback leather of a Saltwater Crocodile. Hard and durable on the outside, these wristbands are soft and supple against the skin. They are meticulously 24ct gold-gilded using traditional methods and are finished with three coats of premium shellac. Shellac is used to strengthen the hide and it improves the shine lustre and longevity by providing water and scratch resistance—the perfect finish for the pure gold leaf.
These bracelets are designed to distress naturally over time, leaving you with 24ct gold in all the valleys and black leather on the peaks. This is the desired look . They are made to order and fit the individual perfectly with Japanese brass dome rivets so they can be taken off and on.
Australian Saltwater Crocodile leather is extremely durable and is the finest grade of leather among the 23 crocodile species around the world.
As with all of our products, these are ethically sourced from suppliers that ensure environmentally responsible farming practices.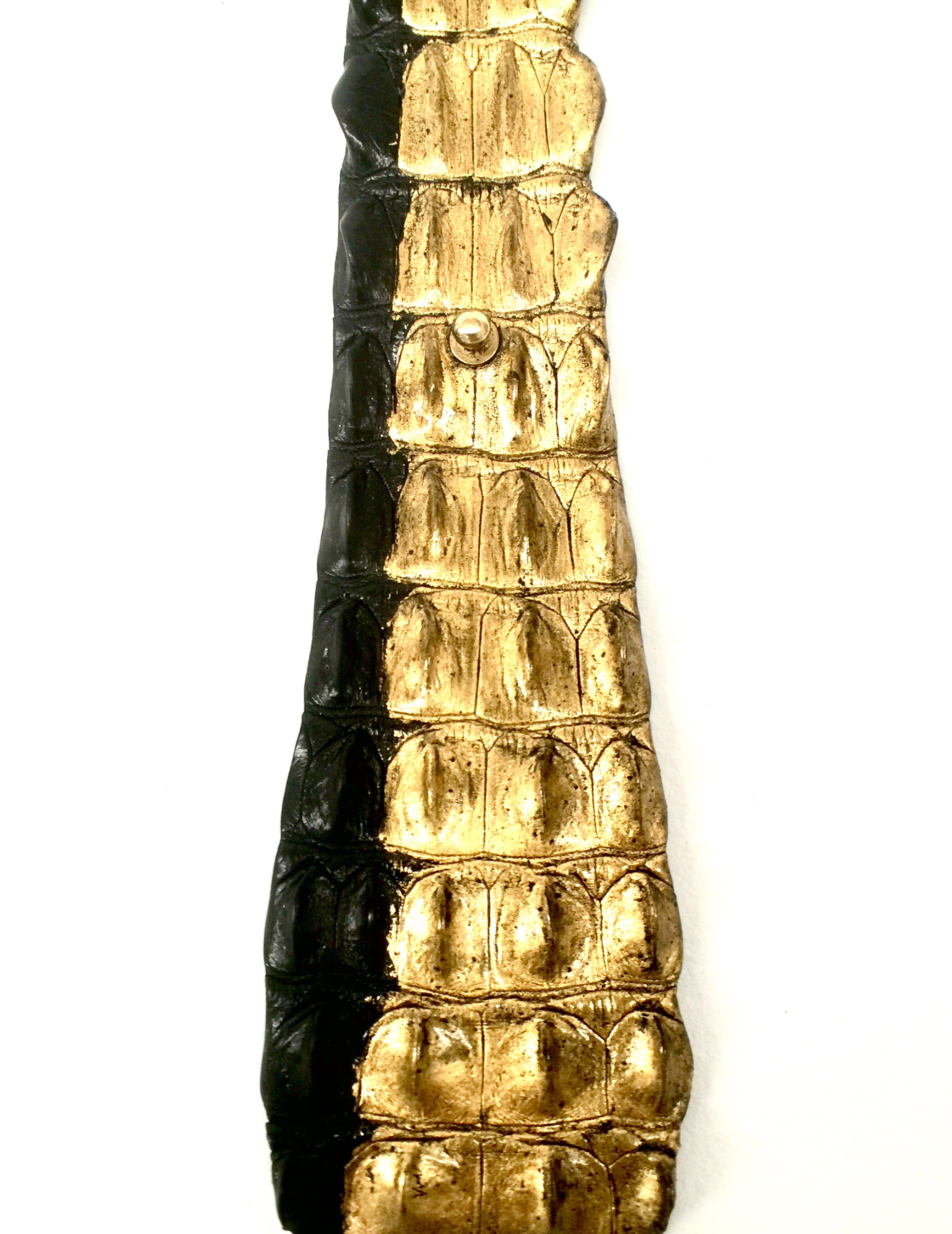 $500