This dining table is Crafted from 120-year-old recycled, French Oak wine barrels, sourced from 17 century, sustainably managed French Oak forests. The table top is made up of twenty-eight barrel heads. Dismantled, cut and ripped to size, then laid parquetry style, they still bare the original scars and stamps with the Cooper's badge and the winery logo.
The base is domino jointed American White Oak, with hidden (adjustable) stainless-steel feet with rubber soles to keep the oak legs out of water and level on uneven surfaces. The entire table is finished with a crystal clear, premium grade, two-pack polyurethane, for unmatched durability. It has excellent chemical resistance, waterproofing and weathering properties.
This solid oak table is designed for both interior or exterior use and measures 3100mm long by 1300mm wide and 780mm high. It seats sixteen comfortably. It can be custom ordered any size and will be priced according to size.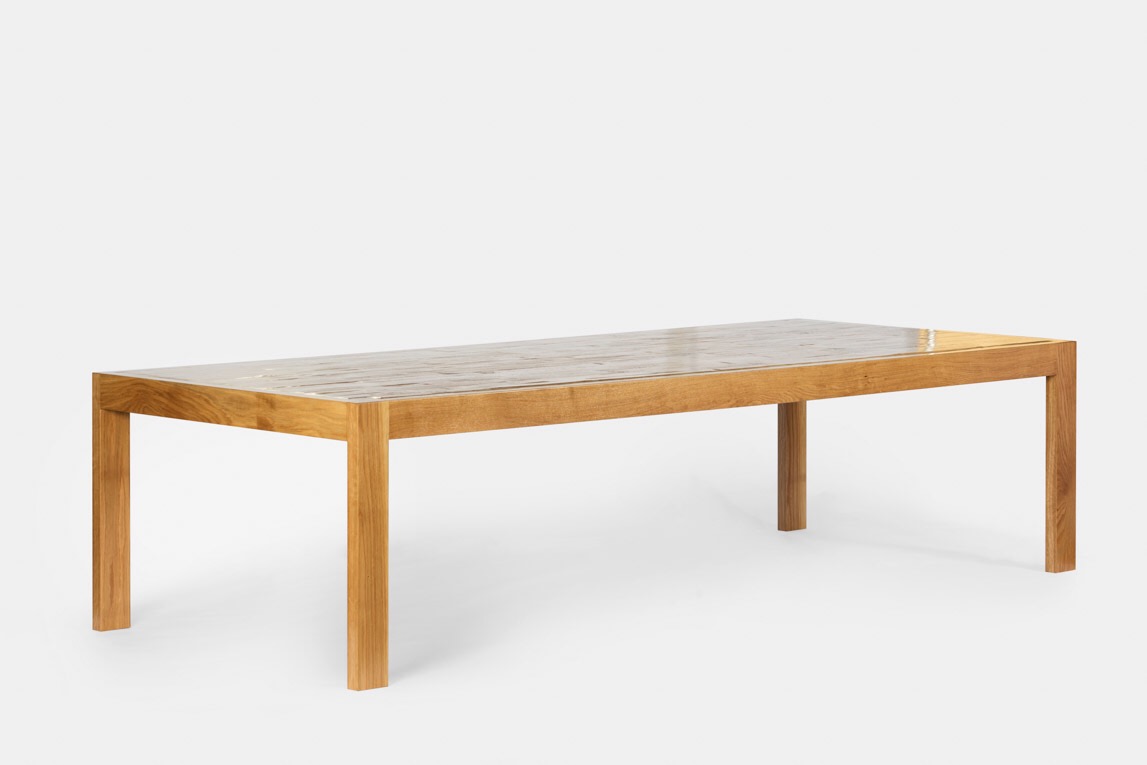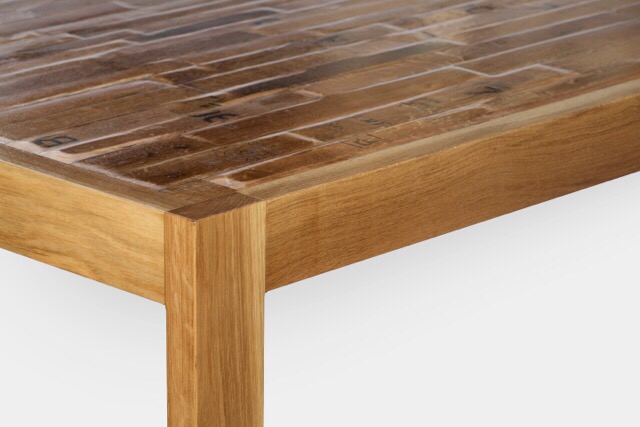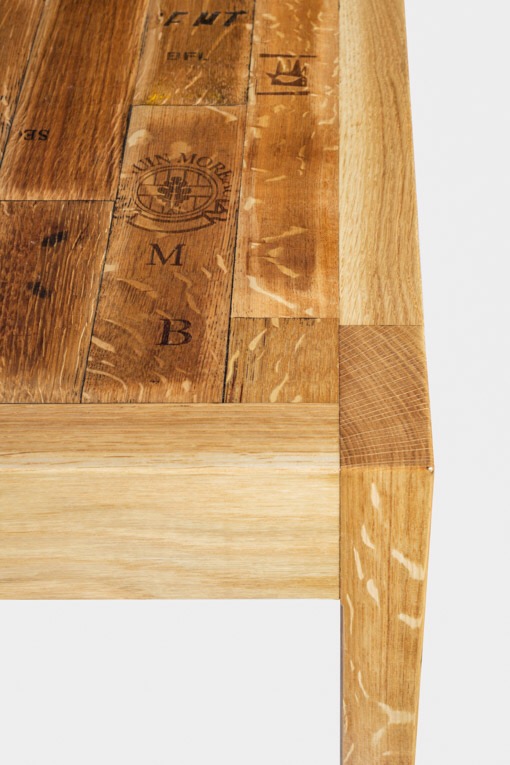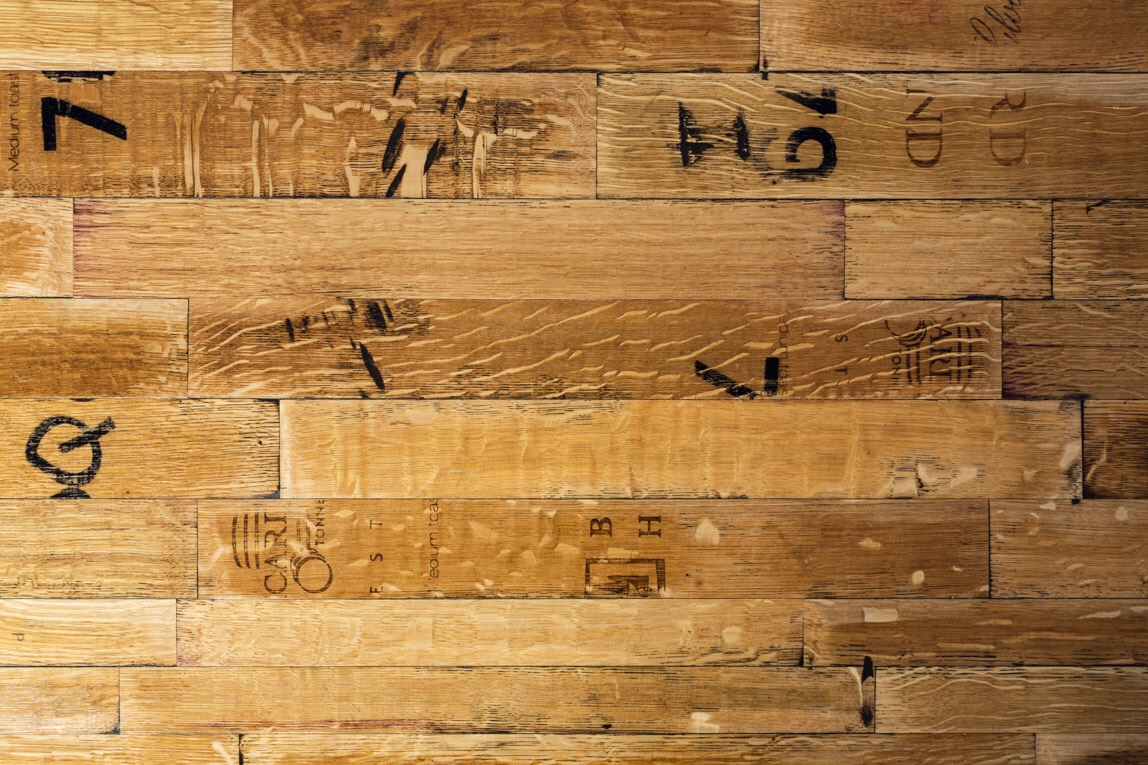 $20,000