Crafted from 120-year-old recycled, French Oak wine barrels, sourced from 17 century, sustainably managed, French Oak forests. These beautifully crafted platters bear the deep maroon stains from the award-winning wine that they once housed.
They are domino jointed with FDA approved water proof wood glue for superior strength, sanded with five grits of sandpaper, then finished with a blend of natural waxes and food grade mineral oils, that makes them smooth to the touch. These oils and waxes exceed FDA regulations for direct and indirect contact with food.
The leather strap is handmade and studded for strength and it is designed to be hung up when not in use.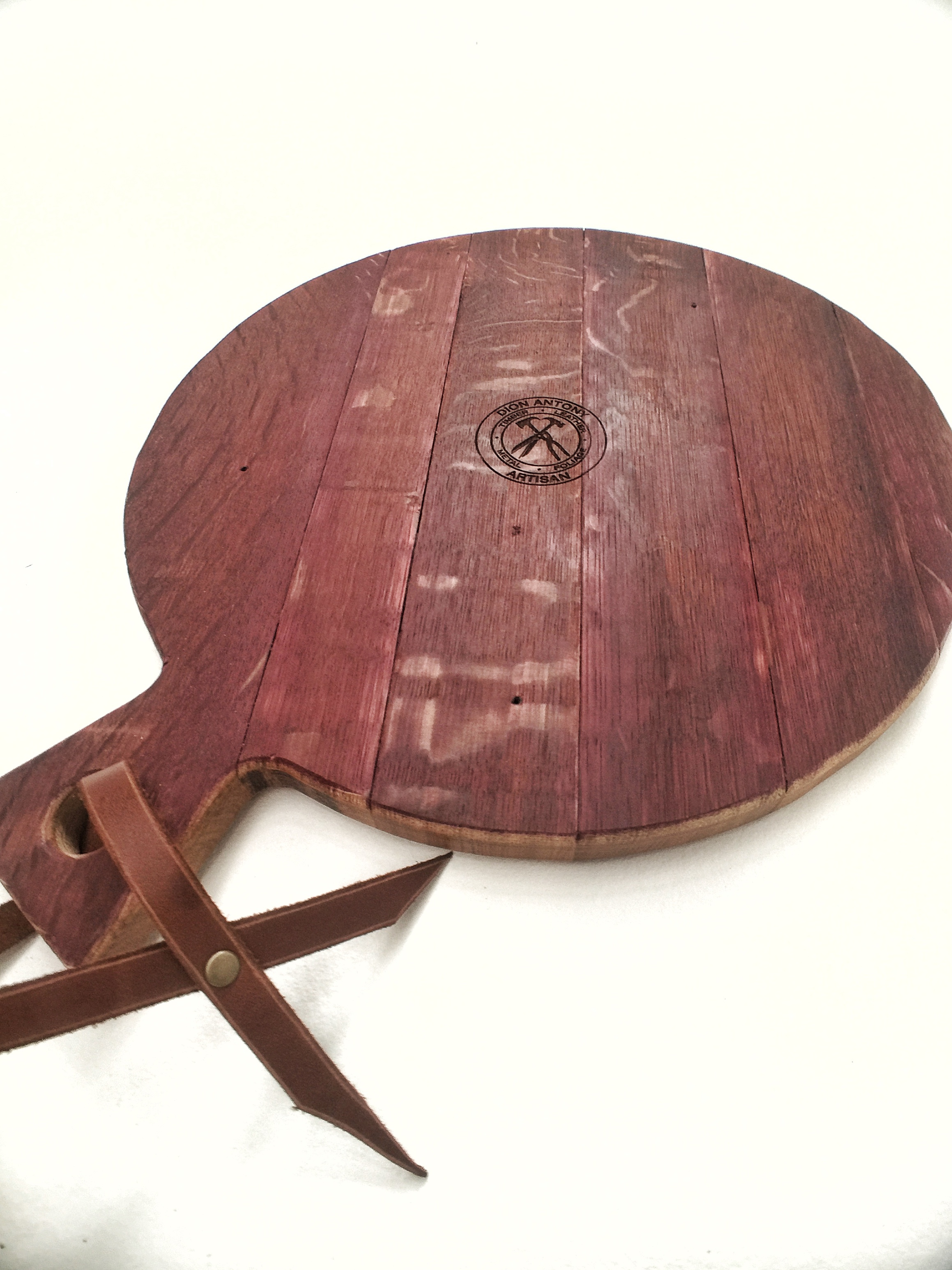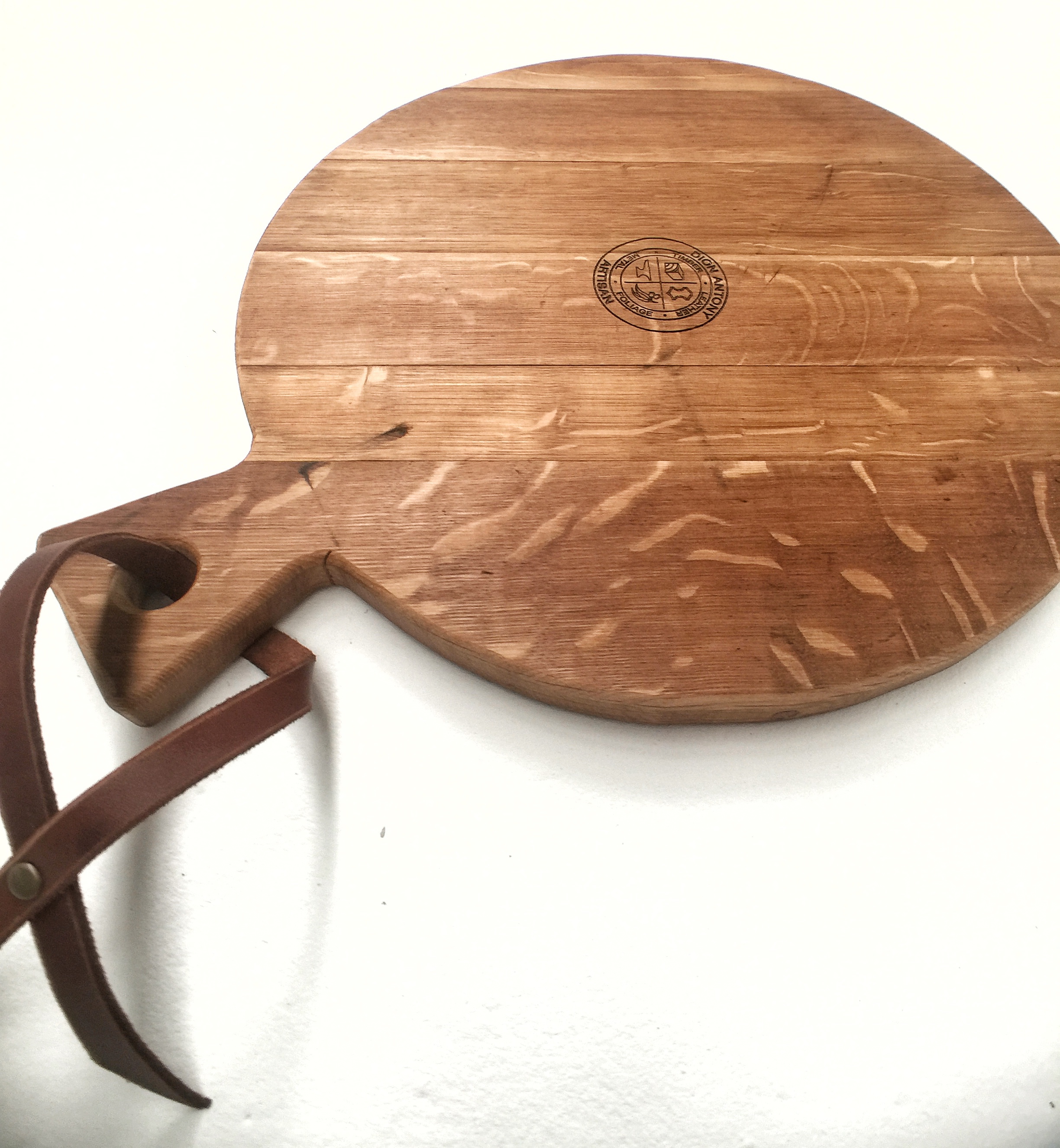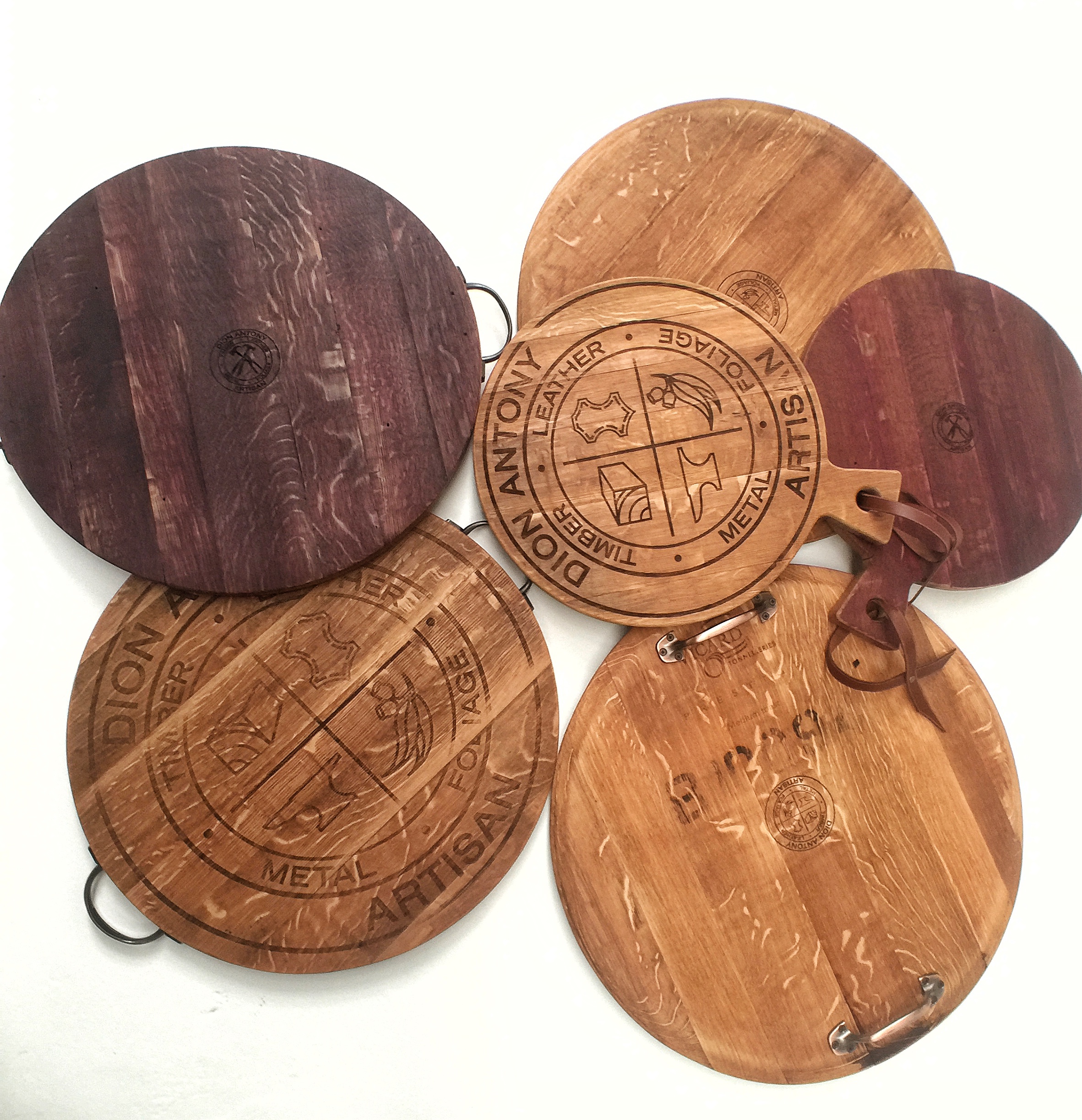 $280
Prices vary depending on logo.