Crafted from 120-year-old recycled, French Oak wine barrels, sourced from 17 century, sustainably managed, French Oak forests. These beautifully crafted platters bear the deep maroon stains from the award-winning wine that they once housed.
They are domino jointed with FDA approved water resistant wood glue for superior strength, sanded with five grits of sandpaper, then finished with a blend of natural waxes and food grade mineral oils, that makes them smooth to the touch. These oils and waxes exceed FDA regulations for direct and indirect contact with food.
The handles are strategically positioned so as to allow use of both sides of the platter. The platter can also hang from the handle when not in use.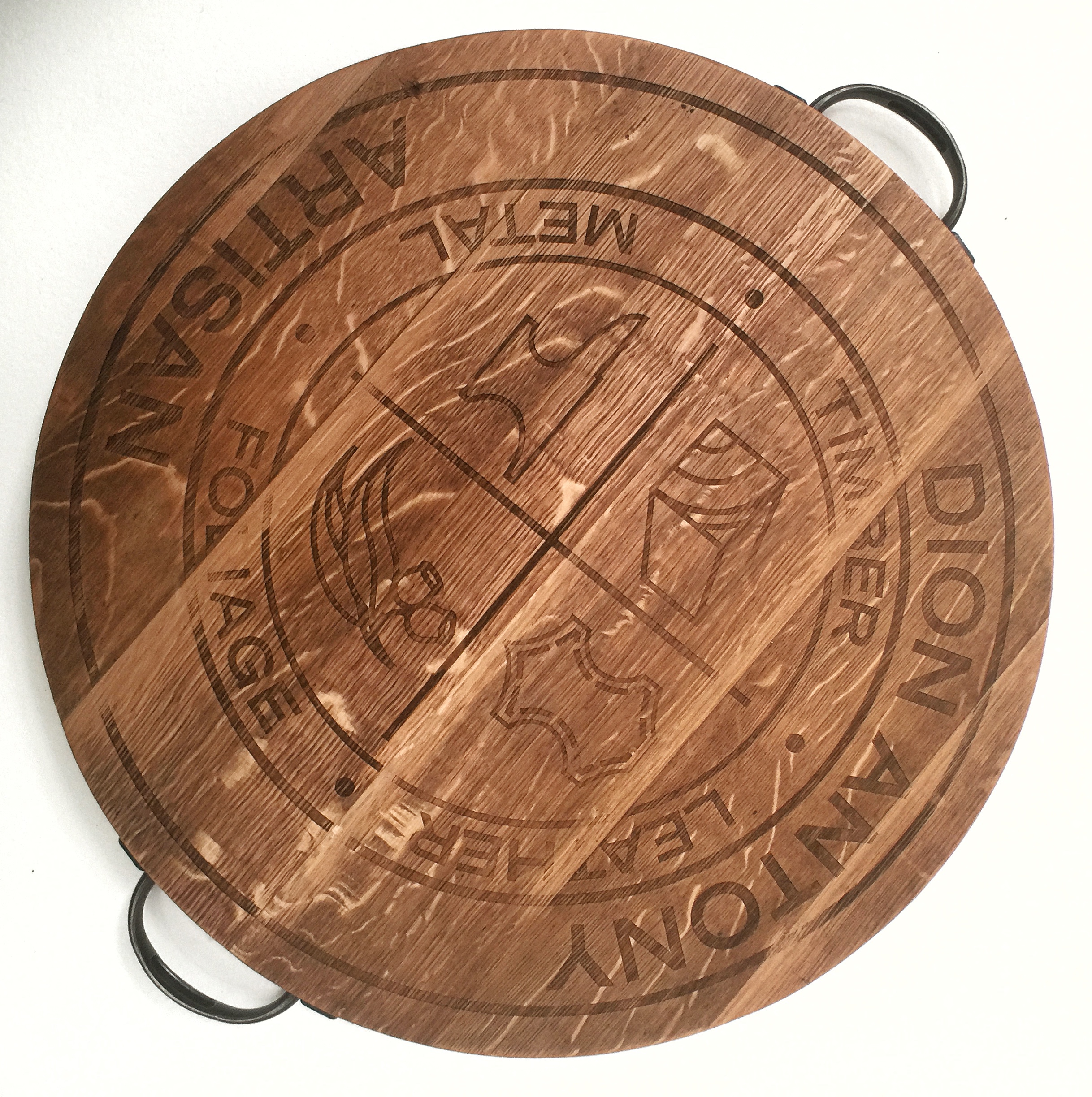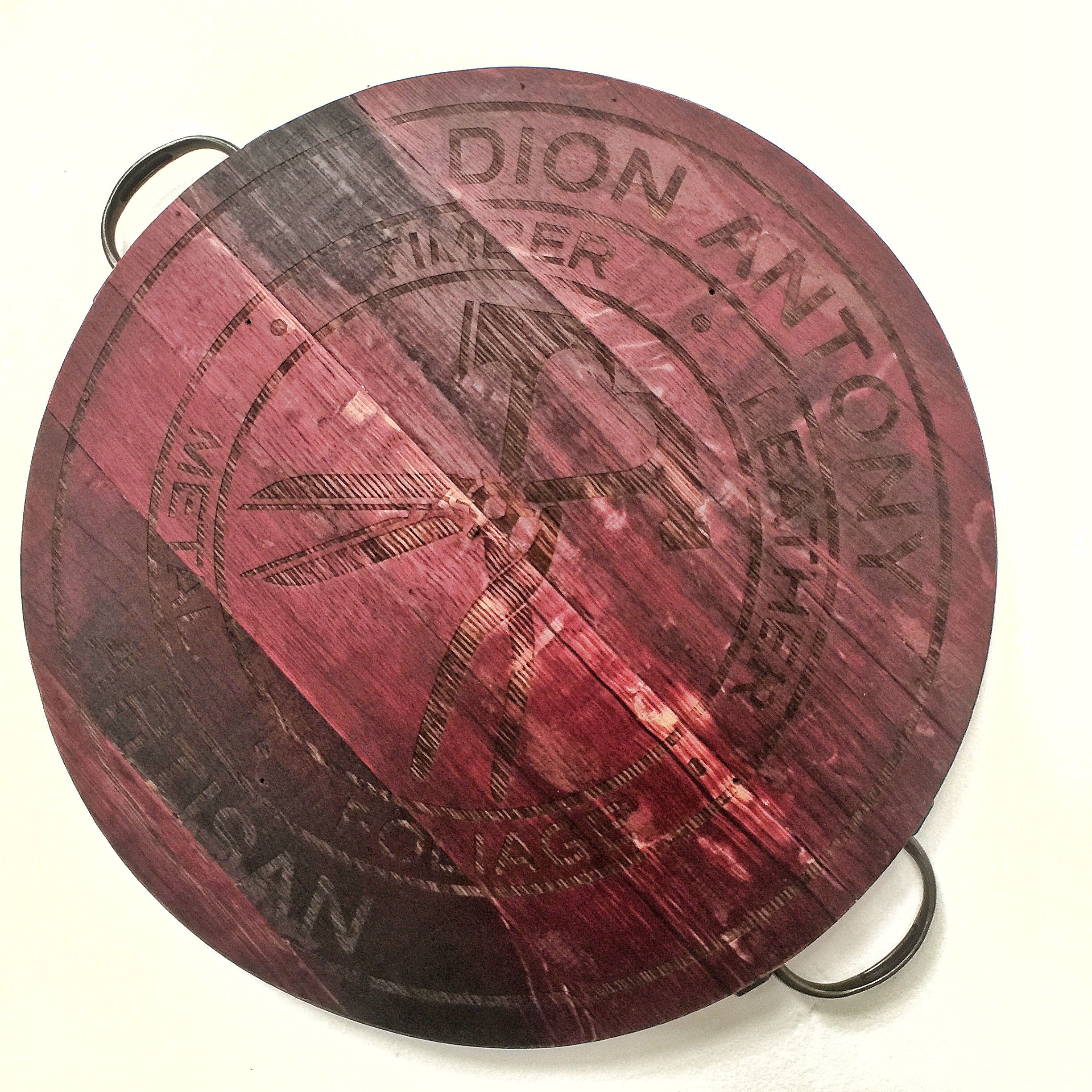 Price varies depending on logo.