Crafted from Italian Carrara marble and end grain Ironbark.
End grain is far superior than long grain when it comes to chopping blocks and is preferred by all professional chefs and butchers. The surface basically heals itself, parting and closing with the knife as it slices through the grain—keeping your knives sharper longer.
The marriage between these two beautiful mediums makes for a stunningly visual and functional serving platter/chopping board. Designed with antipasto in mind, this is the perfect board to prepare and serve cheese, meats and marinated vegetables.
The ironbark and marble are intricately and painstakingly dowel jointed with a two-part epoxy glue (internally), then glued from surface to surface with a separate, crystal-clear, food grade silicone for superior strength, flexibility and durability. Afterward they go through the time-consuming process of being sanded with eight grades of sand paper. The logo is laser printed and hand painted in gold. Finally, they are finished with a blend of natural waxes and food grade mineral oils, that seeps in to make them smooth to the touch, protects them and gives them longevity. These oils and waxes exceed FDA regulations for direct and indirect contact with food.
The edges have been sculpted into a raw edge, creating a stunning visual aesthetic.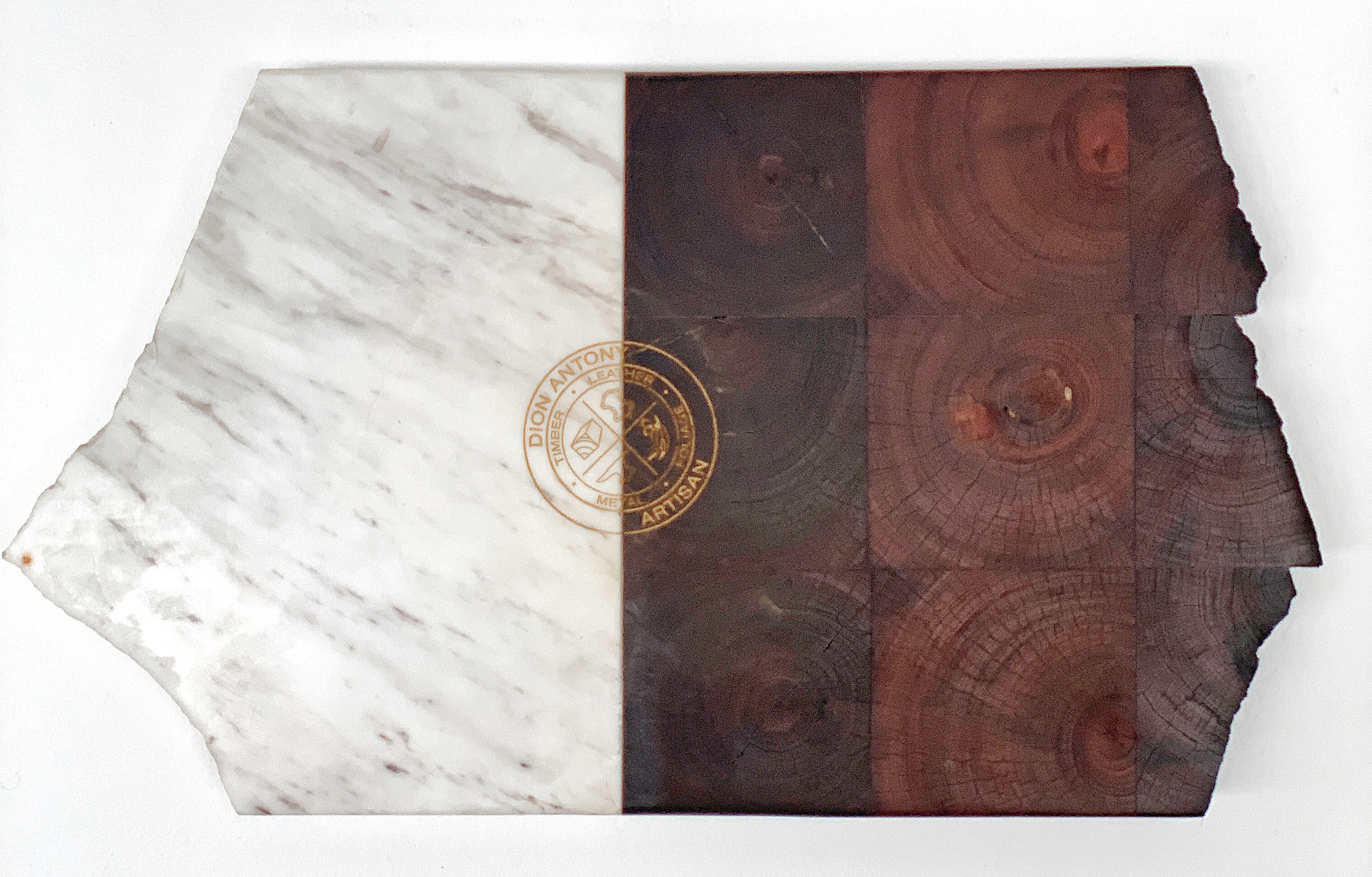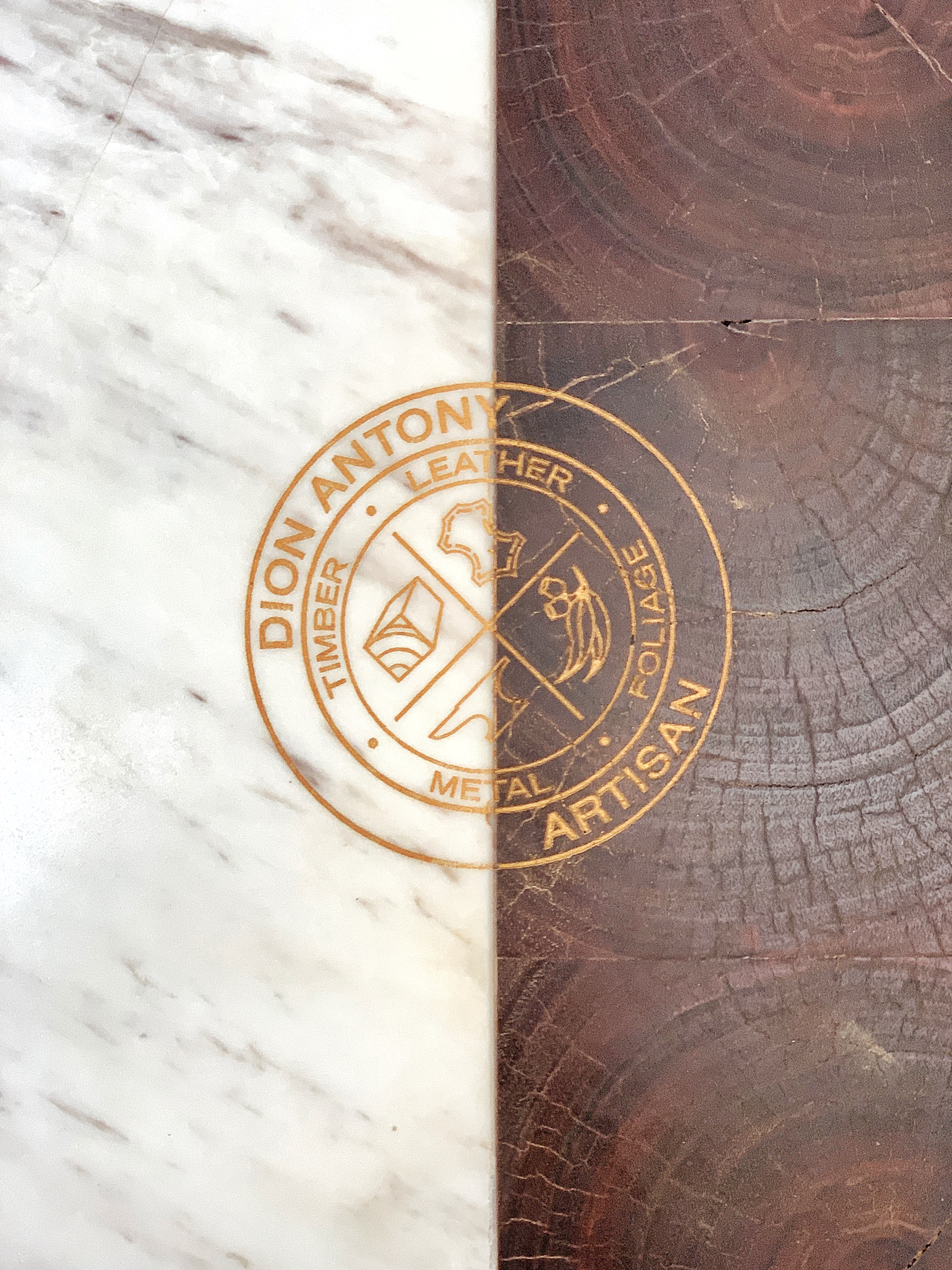 $400