Gold nuggets are rarer than diamonds and no two nuggets are the same. The gold nuggets used in Dion Antony Artisan Jewellery are individually unique and are amongst the purest found anywhere in the world. Australia's Pilbara region is renowned for consistently producing alluvial gold of 91.67 percent purity and above, in its rawest form. This is the equivalent of 22ct gold.
This nugget was located with a metal detector and pickaxe and was retrieved from the earth by hand, in the remote Australian desert. It has not had any minerals removed from it. A custom wax mould is crafted to embrace the nugget and fit your finger precisely. This individual mould becomes the 18ct gold ring that the nugget is set in.
These can be custom ordered in any size, pricing is set accordingly.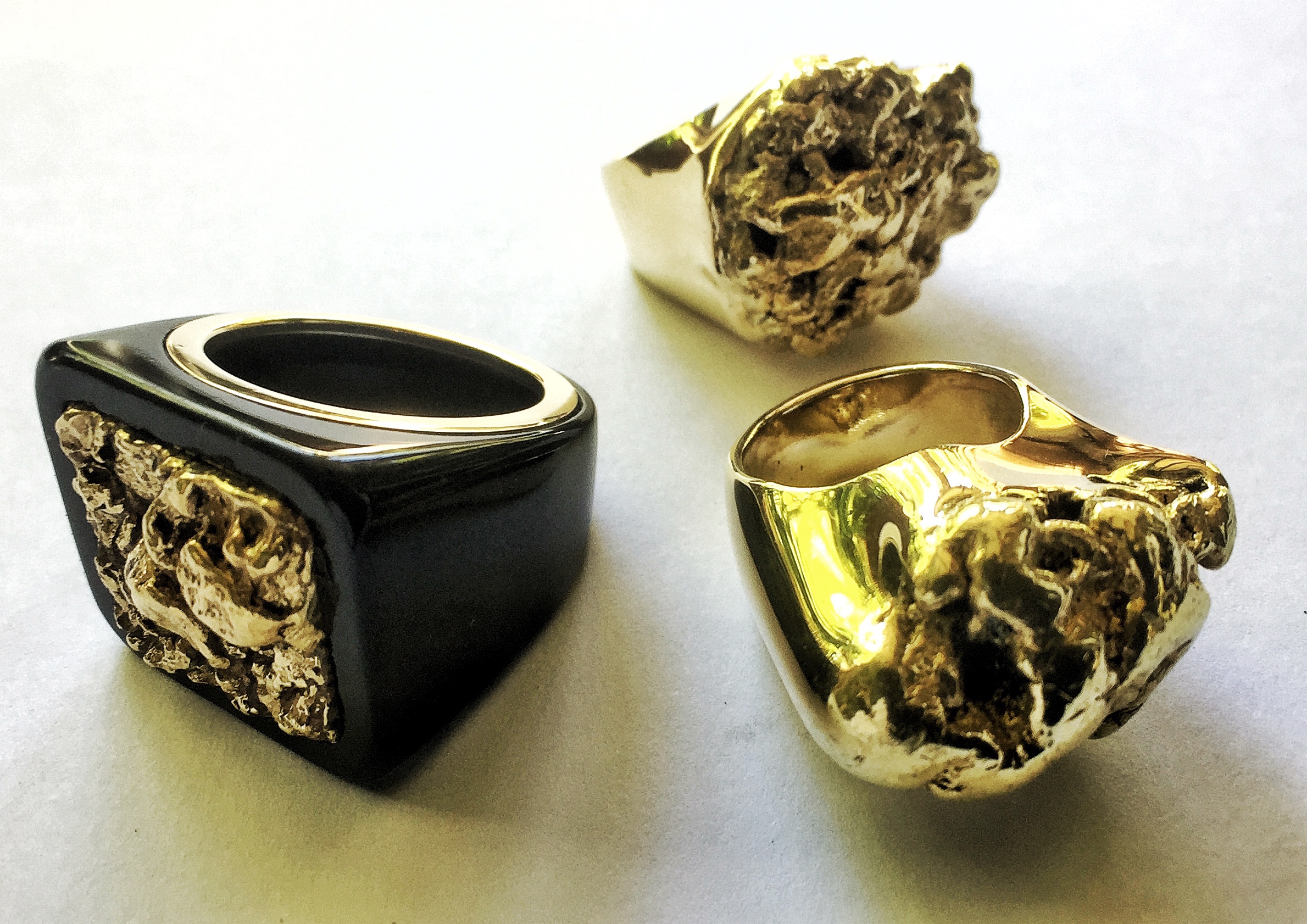 $7,000
Prices vary depending on weight and size of nugget.