Crafted from furniture-grade, high-pressure laminated birch, this innovative modern design is flat packed and slots together with ease. Simply attach the vertical wall mount to the wall using the template provided, slide the uprights on accordingly, then slot the horizontal shelving into place. The box shelving unit has no visible mounting hardware and truly is functional art.
The birch plywood boxes are additional and glide along the shelving with no obstruction. This allows for additional feature shelving or can just sit onto the squares as a storage container.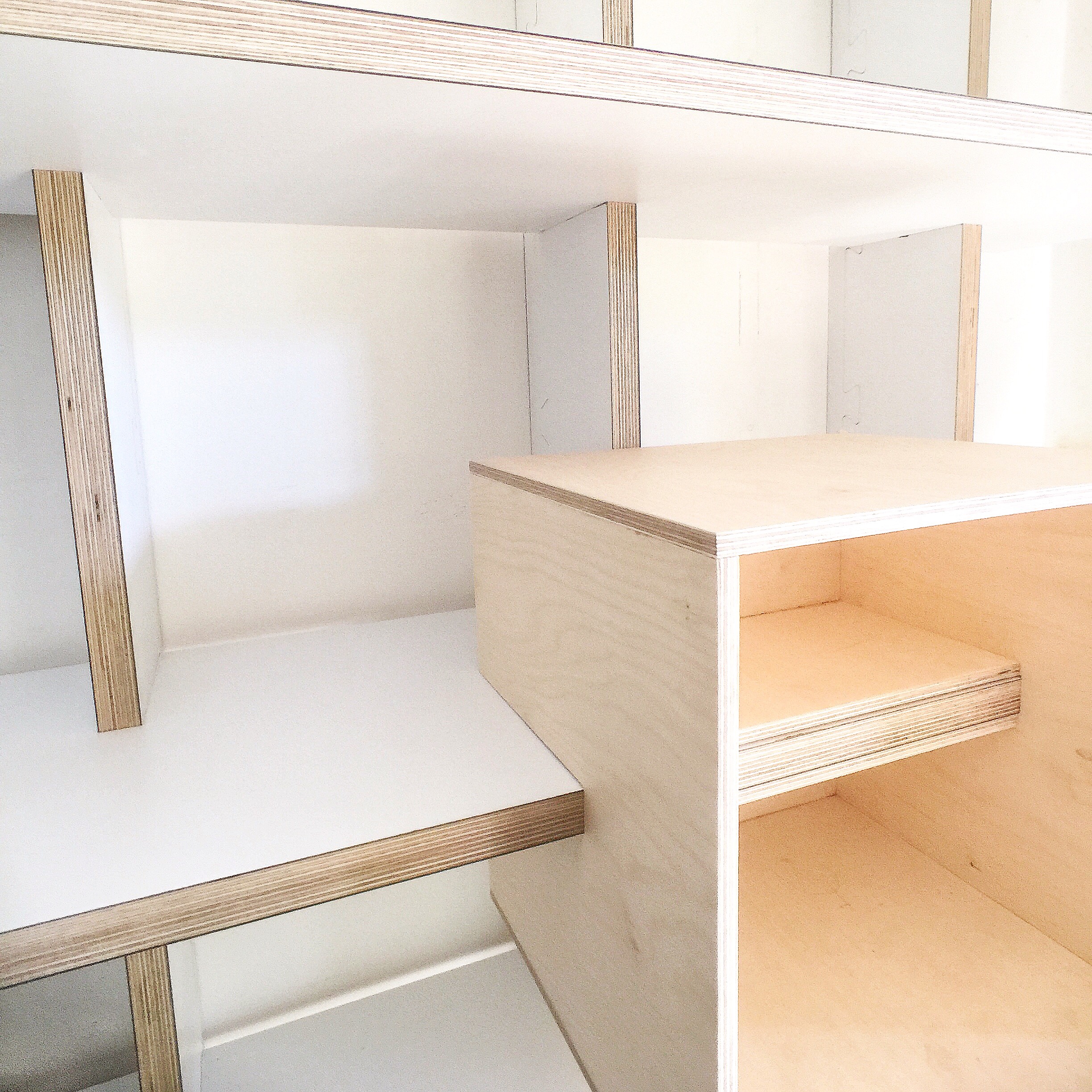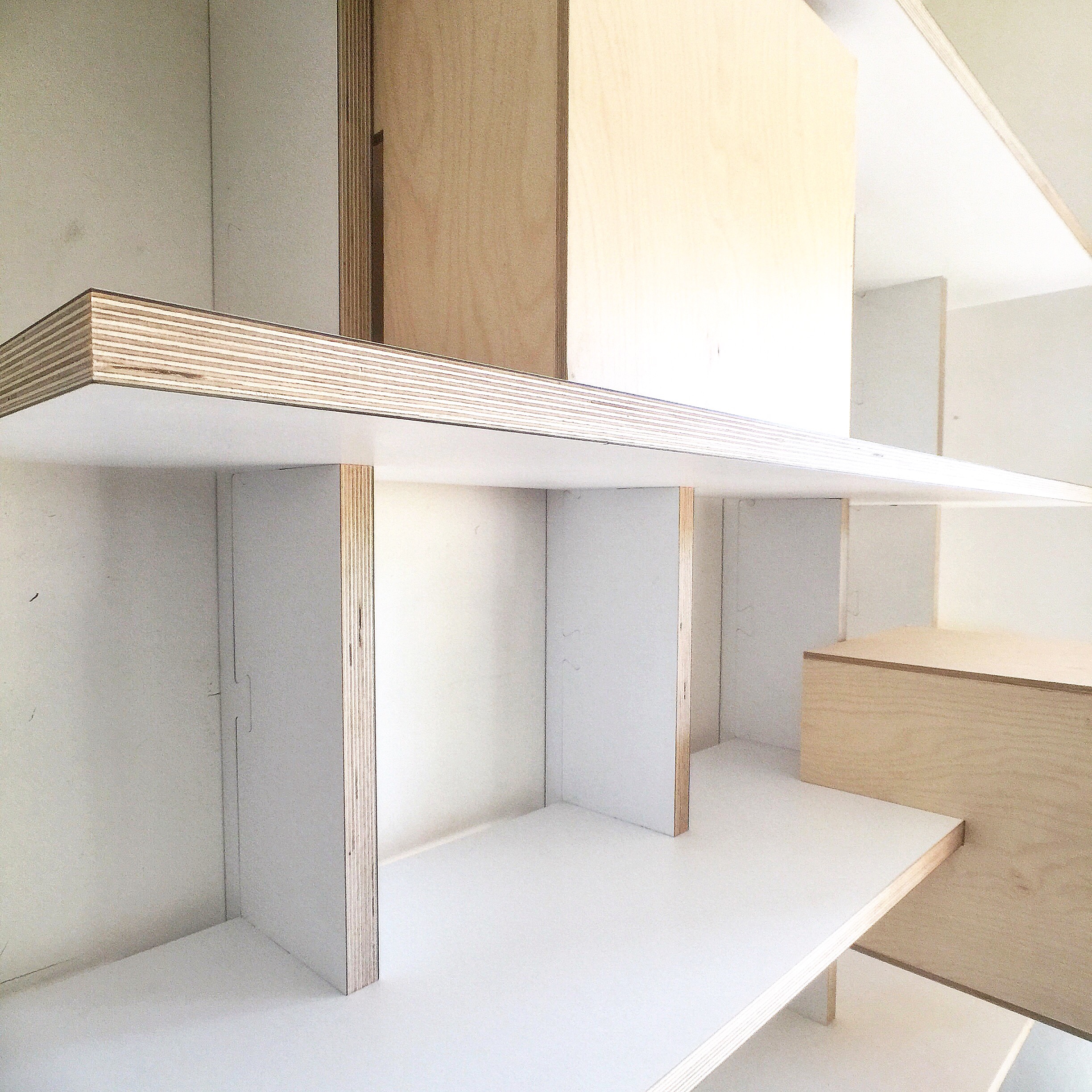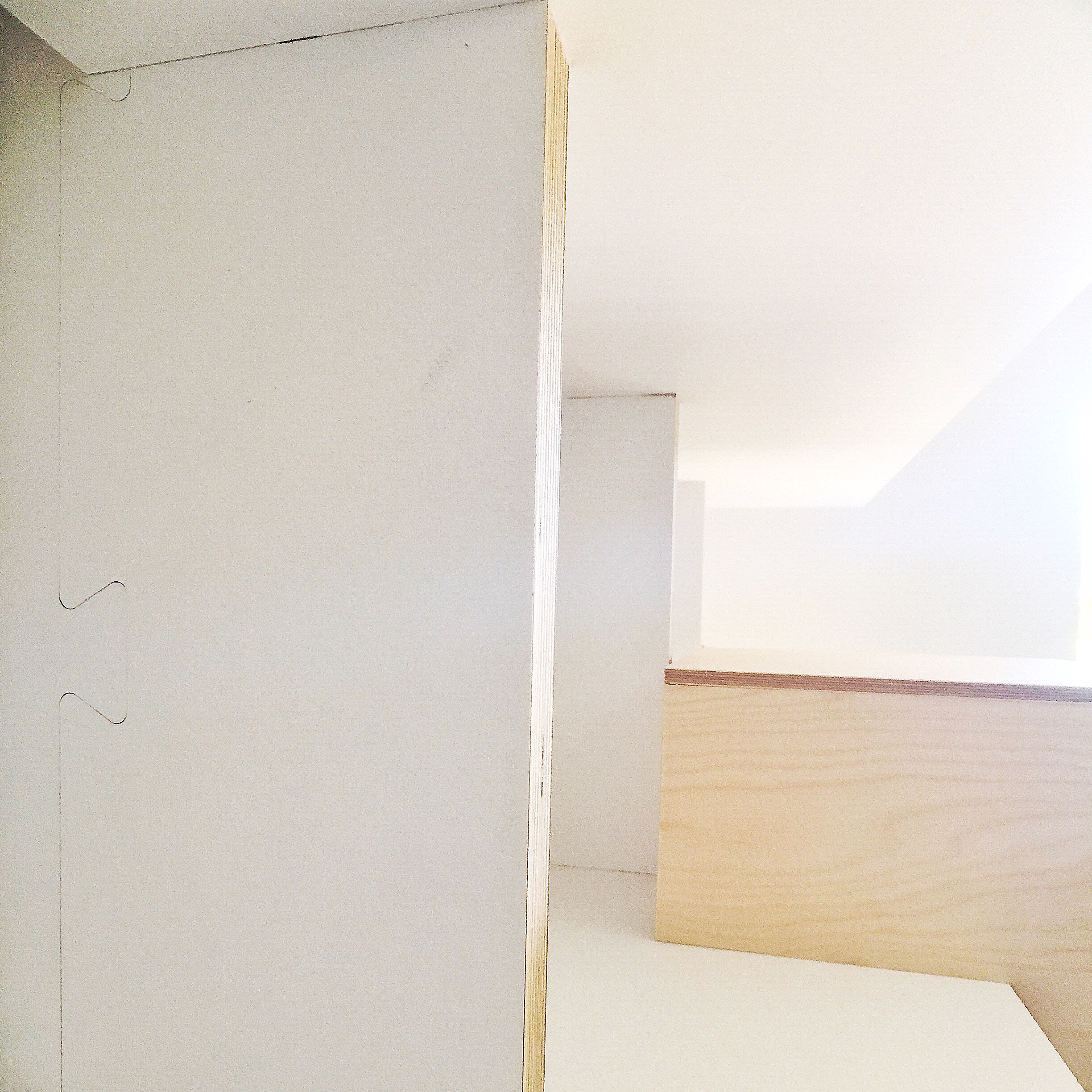 https://dionantony.com/wp-content/uploads/2018/09/img_7181.trim_.mov
$3,800 includes two boxes.
$150 each for additional boxes.